1. Newcastle upon Tyne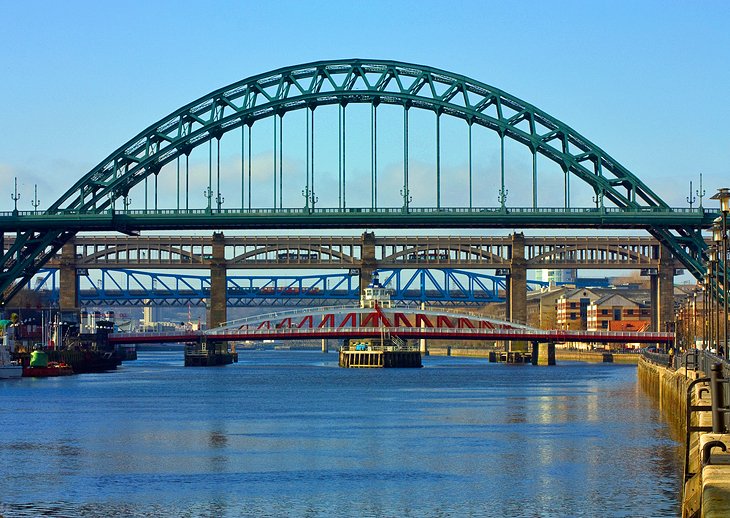 Newcastle upon Tyne is a port city in the North East of England. It has a population of 250,000 but including the surrounding urban area, its population is almost 1 million. It has among the best nightlife in all of Britain, and has a distinct Geordie vernacular. Newcastle is a lively and diverse city, known for its nightlife, art, music and sports. Compact, attractive and friendly, it is one of England's core cities and is a center of culture, architecture and business. Newcastle is a starting point for tours of the Northumberland coast and Hadrian's Wall. The city is also home to the Geordie culture, with a rich heritage of folk music and dance and its own dialect.
2. Average Weather in August in Newcastle upon Tyne
Daily high temperatures decrease by 2°F, from 66°F to 64°F, rarely falling below 58°F or exceeding 74°F. The highest daily average high temperature is 66°F on August 5.
Daily low temperatures decrease by 2°F, from 53°F to 51°F, rarely falling below 45°F or exceeding 59°F. The highest daily average low temperature is 53°F on August 5.
For reference, on August 3, the hottest day of the year, temperatures in Newcastle upon Tyne typically range from 53°F to 66°F, while on February 17, the coldest day of the year, they range from 35°F to 44°F.
For more info, please visit https://weatherspark.com/m/42189/8/Average-Weather-in-August-in-Newcastle-upon-Tyne-United-Kingdom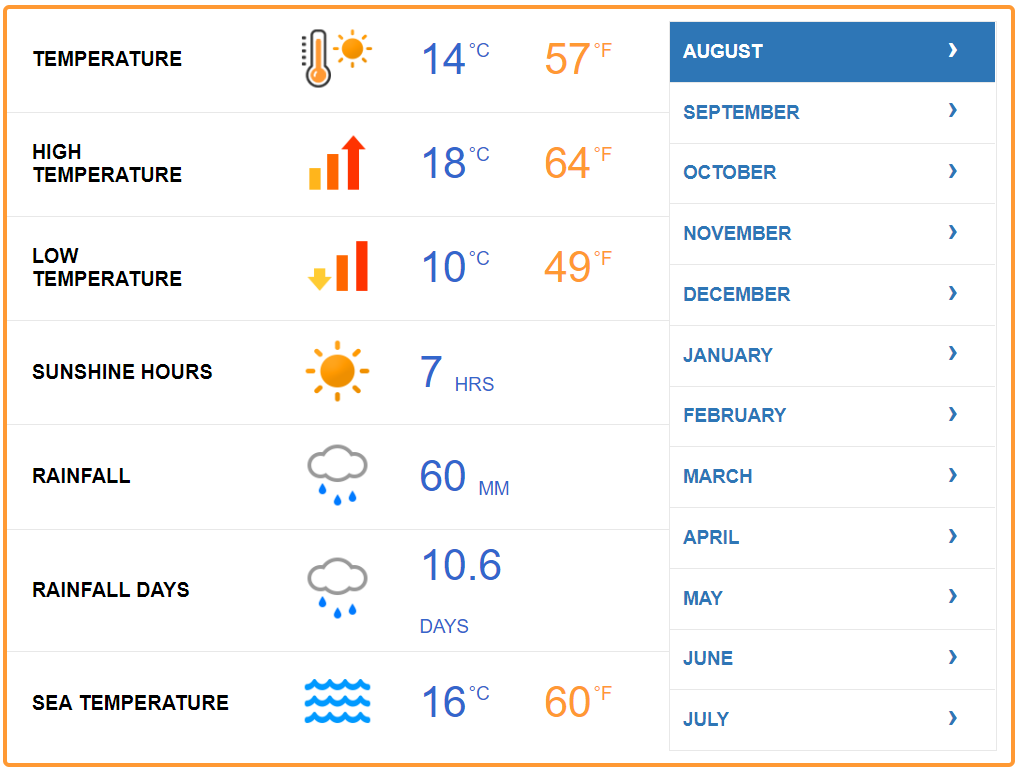 WHAT TO WEAR
Newcastle upon Tyne has one of the mildest climates in the UK; however, as the weather is changeable, it is always best to carry an umbrella. In addition, a light to medium weight waterproof jacket is a must. Take one pair of stylish ankle boots that are both comfortable and water-resistant. Women can wear ankle boots with jeans, skirts and leggings, and men can pair them with jeans or slacks for a metro look. Pack comfortable flats for dry days and evenings.
3. Electricity:
The electrical current in Newcastle upon Tyne is 220–240 volts (coming into line with the rest of Europe at 230 volts), 50 cycles alternating current (AC); wall outlets take three-pin plugs, and shaver sockets take two round, oversize prongs.

4. Currency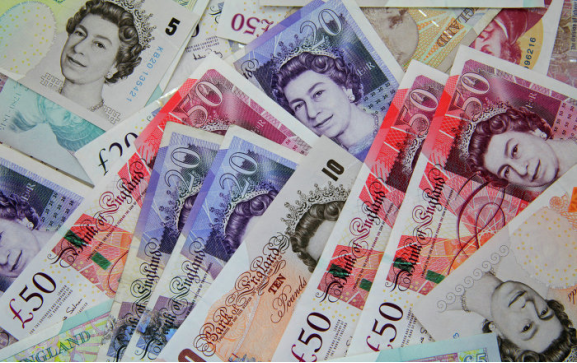 The official currency of the United Kingdom is the pound sterling, known as the pound (£, GBP). Each pound is divided into 100 pence (100p = £1).
Banknotes and coins:
The most common banknotes are £5, £10, £20, £50 and £100. £1 notes also exist, but these are extremely rare, as only notes printed by The Bank of Scotland remain in circulation, and printing of new £1 notes ceased in 2001.
The coins in circulation are 1p, 2p, 5p, 10p, 20p, 50p and £1 and £2. Sometimes, special editions of £5 coins are released, but their circulation is merely theoretical.
How to pay?
The best way to save on commission is to pay by credit card. When paying by card, the exchange rate is current and the maximum fee, depending on the issuer of the card; is usually 1%
Where to exchange currency?
The easiest and usually cheapest option is to withdraw money once you get to your destination, but there are other options:
● Withdraw money from the ATMs
The easiest option is to withdraw pounds directly from any ATM in Newcastle upon Tyne. This is also the cheapest option, since it has a lower exchange rate. However, it is important to keep in mind that cash machine transactions abroad have several fees and your bank might charge you up to $5 each time you use a foreign ATM, so it is always a good idea to take out a substantial amount instead of having to go several times to an ATM and being charged a fee every time you take cash out.
● Exchange money before traveling
If you prefer to exchange money before traveling, you can either do so at a bank, where you will normally be charged up to 10% commission, or you can head to a bureau de change
● Currency exchange in Newcastle upon Tyne
If you prefer to exchange money once you get to Newcastle upon Tyne, you can do so in any bank or any bureau de change. We recommend you compare the exchange rate and the commission since it can differ from one place to another or else simply ask how many pounds you will get.

5. Credit cards in Newcastle upon Tyne
Credit and debit (bank) cards – especially Visa and Mastercard – are widely accepted in Newcastle upon Tyne's restaurants, bars, cafes and shops. American Express and Diners Club cards are becoming more commonly accepted, although it is still advised to carry an alternative payment method with you.

6. Tipping in Newcastle upon Tyne:
It is customary to leave 10-15% of the bill as a tip when eating out, though some restaurants add on service charge instead.
Most hotel bills also include a service charge, if it is not added it is customary to tip 10-15% of the bill.
It is polite to tip 10-15% of the taxi fare to black cabs and licensed minicabs.